Who We Are

We are moms and dads from a global community who've learned that education empowers us to be better parents. We invite pregnant and new parents to share in our self discoveries and contribute your own stories, helpful hints, and bits of wisdom.





What



W



e Are



We provide positive and encouraging birth stories, inspiration, information, and resources to assist other parents in making empowering pregnancy, birth, and parenting choices. We strive to provide an open-eye environment that is nonjudgmental, unbiased, and affirming.

Why We Are

Pregnancy, birth, and parenting should be a journey of joyful self-discovery, yet sometimes what we feel in our hearts and our guts isn't supported by our family and social circle. We wanted to create a place that would support parents in making the best possible choices for themselves and their babies during pregnancy, birth, and early parenting.
---


Wh





y "The Nixi"?






In ancient Roman religion and myth, the "di nixi" were a triad of goddess birth deities who influenced and guided every aspect of birth and child development. Lucina was considered chief among this goddess triad, being the goddess who safeguarded the lives of women in labor.



Why the "Triple Spiral"?



This Celtic symbol, known as the Triple Goddess, is composed of three interlocked spirals that correspond to the three phases of womanhood. It symbolizes maidenhood, motherhood, and the crone and represents the
waxing, full and waning moons.

---
(Professional photos by Annie Varland)

Powered by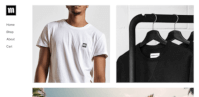 Create your own unique website with customizable templates.